Here is an email we recently received – kinds words for the TCT and a trailer for sale:
I've pulled my hair out trying to figure out why my old camper I just bought didn't have the "Wings" like the older Shasta Aeroflyte campers did;  I figured that someone just removed them.    When I started comparing the Shasta to mine it sure resembled the Shasta;  but what was throwing me off was that the door opened from the right on mine and all the Shastas from the left.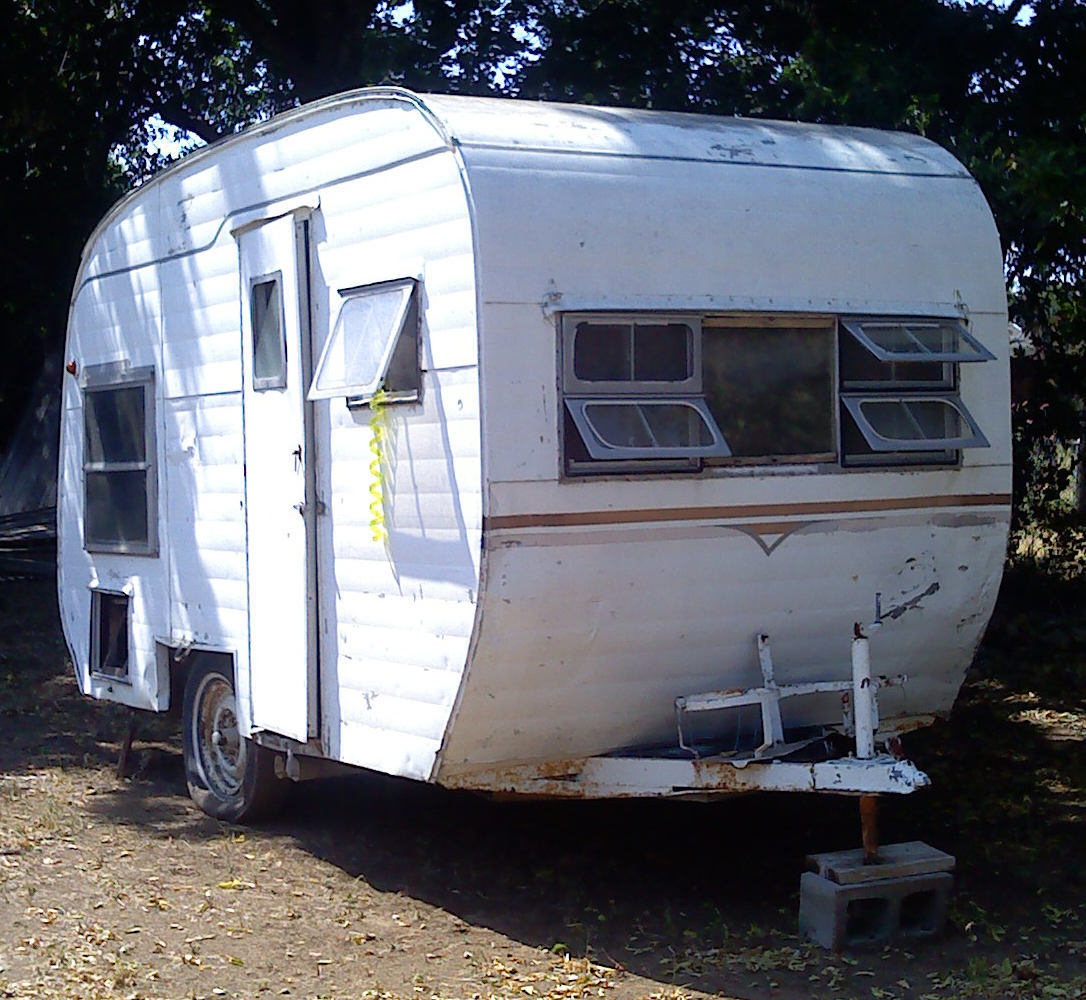 Besides not having thw Wings or even holes that indicated some were mountd at one time or another, I was lost. 
Then, by accident or luck I hit on  your website.  Everything was clear now;  I owned a "Pony Express" with the door opening from the right.  At first I thought it was the "Westerner," but the door was a left opener.  My camper interior is  gutted out, but the exterior is in fair condition;  Your website showed that the interior for the "Pony Express" was up to the discretion of the buyer and was sold as a "Do it yourself interior."   
In any case,  thank you for an interesting and informative website.  By the way, I haven't made corrections to the description of my camper yet;  I was describing it as a  "Aljo."   I have it for sale on my personal webpage:  www.goldjunk.com  ,  but all this research on old vintage campers I've been doing is making me think twice about selling it and possibly keeping it to restore it myself.       Thanks again.   Pete from Texas