This website has some history on pop-up campers and many advertisements and images. Nearly every manufacturer is covered – very impressive!
http://www.popupcamperhistory.com/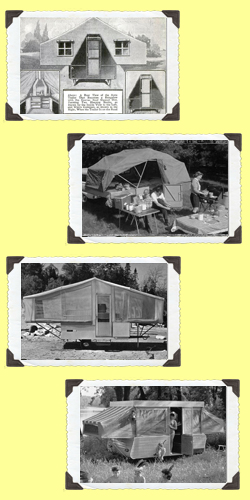 Welcome! This web site is dedicated specifically to the history of North American-made pop-up campers. Primarily this web site will accomplish three goals. First it will explore the history of the pop-up camper and its origins. Second, it will document the manufacturers who produced and sold pop-up campers throughout the 20th century. Included with each manufacturer will be brochures, advertisements, news and magazine articles. And third it will establish a web-based presence that others can use as a reference
No tags for this post.